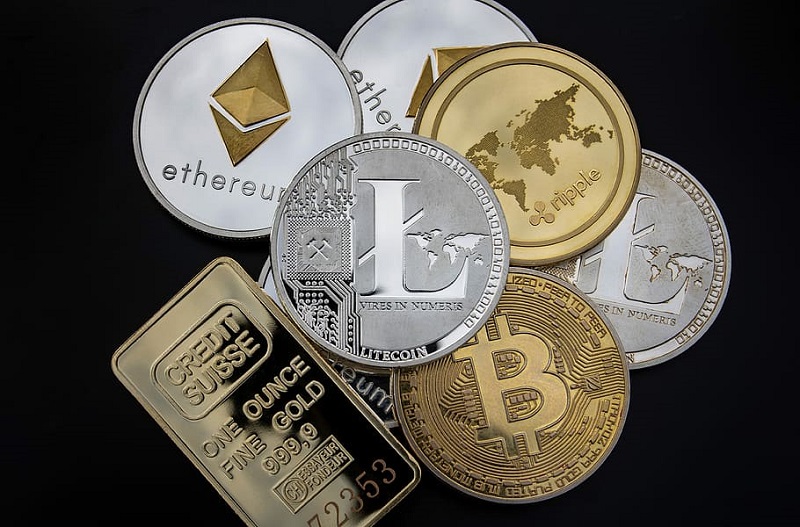 The crypto market turned quite bullish this week. It resumed the uptrend that it started in October after retracing lower or consolidating for about two weeks, due to profit-taking. Although after the strong bullish momentum in the last several days, the market retraced lower yesterday, due to profit-taking once again. But it has presented us with some good buying opportunities, so let's see where Litecoin and Terra Luna stand now.
Litecoin Daily Chart Analysis – Retrace Down to the 200 SMA?
Litecoin formed a doji, which indicates a bearish reversal 
Litecoin was trading sideways in a range since August, with the 200 SMA (purple) acting as resistance on the daily chart. Attempts to push above it failed, so there was no hope for buyers and no buying pressure at all. But, it started surging all of a sudden this week, increasing from around $200 to almost $300.
Litecoin's partnerships have expanded, with Visa, which is bringing the Litecoin Visa debit card, as everyday payments in LTC continue. Besides that, the Commonwealth Bank of Australia is offering users the ability to buy, sell and hold LTC now. This has increased the demand for LTC, hence the surge, with the sentiment in the crypto market increasing as well.
Litecoin H4 Chart Analysis – Buying the Pullback at the 20 SMA?
The 20 SMA held as support
On the H4 timeframe, we see that Oil went parabolic this week, leaving behind all moving averages, which shows the strength of the upside momentum. Today, the price has retreated lower to the 20 SMA (gray) which already provided support right away.
The price bounced off that moving average but is not too far away now, so this might be a good opportunity to buy LTC/USD . The stochastic indicator is becoming oversold, so the pullback is almost complete. If the price retreats to the 20 SMA and it holds again, then we will try to buy Litecoin.
Terra Daily Chart Analysis – The Uptrend Is Not Stopping for Luna
The 50 SMA held as support yesterday 
Terra LUNA coin has seen some very storng bullish momentum since August, as it increased from $5 to $55 during the uptrend. There have been pullbacks lower but the overall sentiment has remained bullish. Even during bearish periods in the crypto market, Terra LUNA has been keeping the upside momentum.
The preparations for burning 9% of the total coins which would bring deflation have been welcomed by the community, while 160 projects prepare to launch next year on this blockchain. Yesterday's tremble stopped above the 50 SMA (yellow) on the daily chart and today the price is turning bullish already, which shows that the buying pressure persists. So, a decent pullback lower would be a good opportunity to invest in Terra LUNA.
LTC/USD