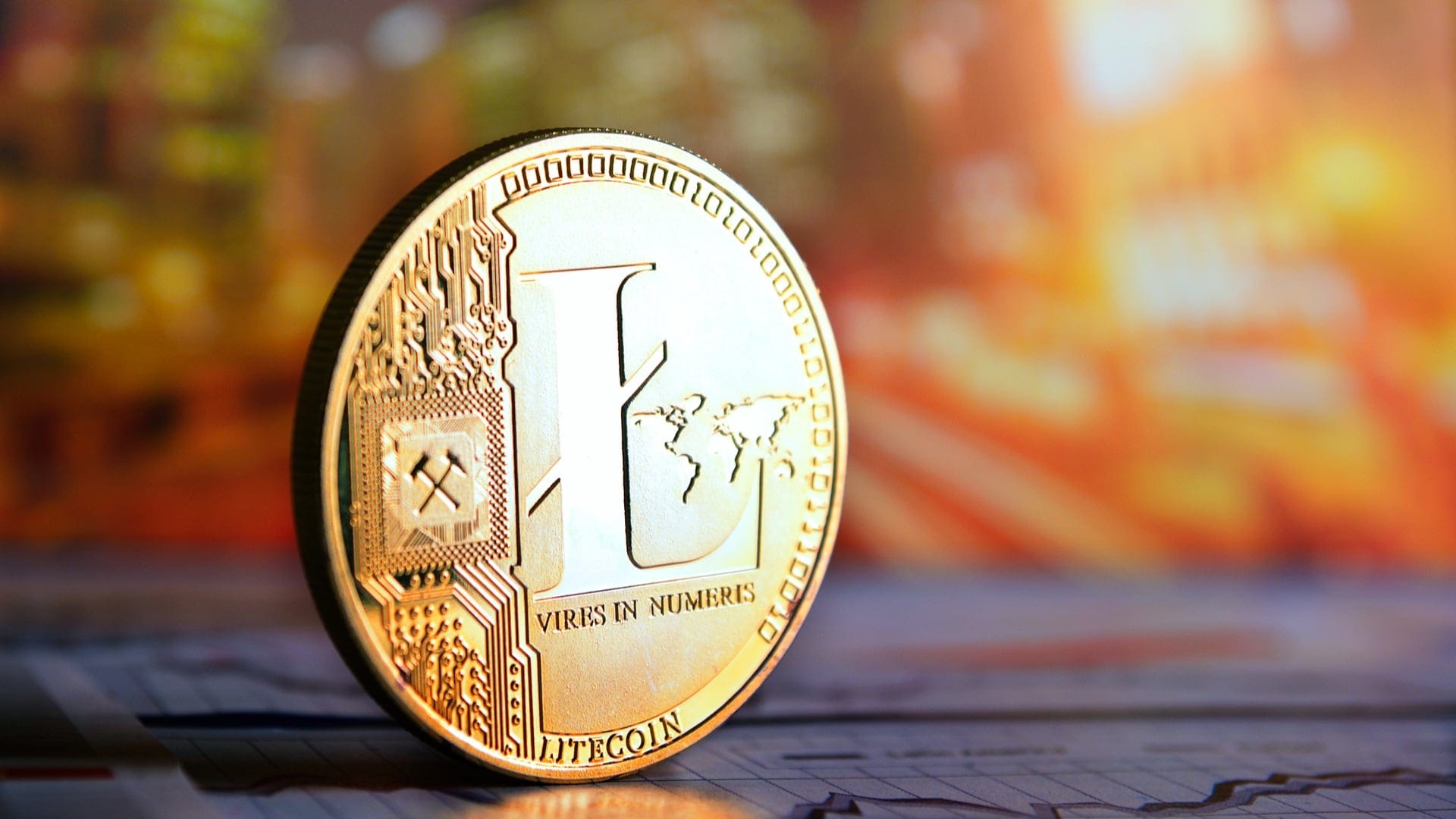 Still smarting from last week's drop, Litecoin prices have plummeted this Monday. This slump comes as a result of the global selloff of risky assets in response to the near-collapse of the Chinese property development company Evergrande. 
The Evergrande Group is China's 2nd largest property development company. It is reportedly in debt to the tune of $300 billion. With the risk of default on Evergrande's debt obligations now a genuine possibility, global financial markets are starting to feel the pinch. Cryptocurrencies have borne an enormous brunt of Monday's market contagion, and bearish Litecoin price predictions are beginning to play out. Litecoin prices are down 8.63% on the day. The bearish sentiment brings a potential for additional downside if the support at 157.08 fails to hold.
Litecoin Price Prediction
The bears could take out the support at 165.48 if the Litecoin price candle can hold its current levels (or lower). This opens the door to challenge the 157.08 support. This price pivot suffered an intraday violation but has managed to hold firm. 142.37 and 122.82 are additional targets to the downside. However, they only become visible if the decline in Litecoin prices continues unabated.
On the other hand, bulls would only find some joy if selling pressure gives way to a bounce, ultimately targeting to breach the range ceiling at the 186.82 resistance barrier. This move opens the door for the price to aim at 200.60 and brings 209.13 into the mix. 228.55 appears a distant possibility at the moment, as price needs a monumental change of sentiment to bring this level into the picture.
Litecoin Price: Daily Chart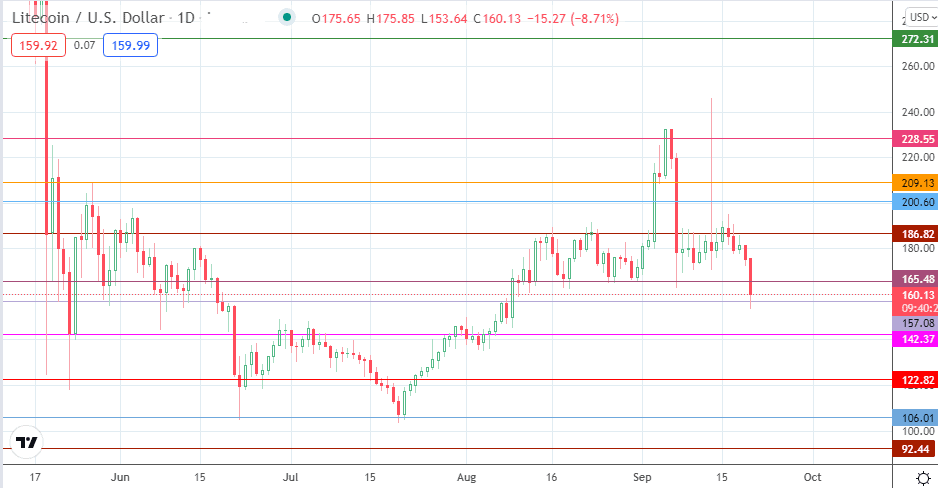 Follow Eno on Twitter.