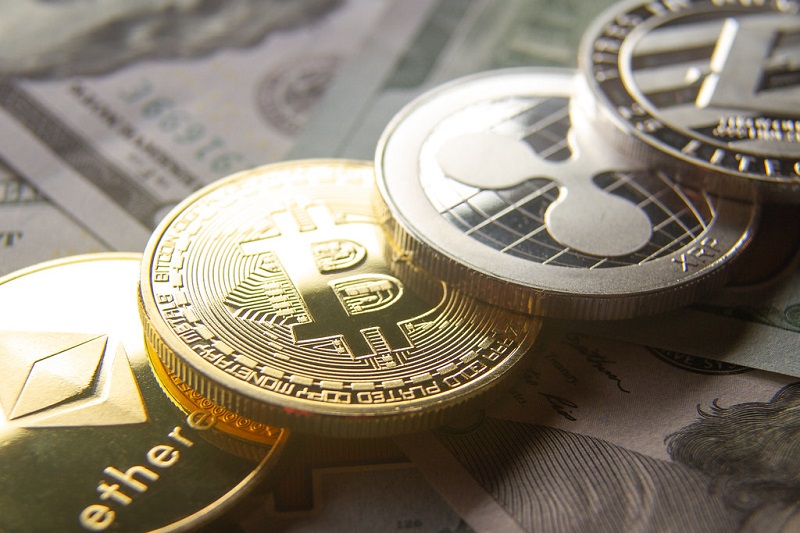 Cryptocurrencies have been on a decent bullish run for several weeks, since the big bearish period ended at the end of July. Ripple coin was also in the middle of a strong bullish run, after it managed to break above the resistance zone around $1.30, which had been keeping buyers in check in the foregoing month or so.
That was a bullish signal, which indicated further upside momentum to come, but the situation changed in a moment in the crypto market. Cryptocurrencies did an about-turn suddenly and crashed lower, with BITCOIN falling below $43,000 from around $53,000 and ETHEREUM falling to $3,000 from $4,000.
That seemed strange after El Salvador made Bitcoin legal tender yesterday and announced it to be "Bitcoin Day" in the country. They blamed the IMF and the World Bank for the crash, since they have been opposing the adoption of cryptocurrencies by countries, and were against El Salvador doing so. They might have interfered in the crypto market, selling Bitcoin to spark the decline. El Salvador's president Bukele and others accused the IMF and the World Bank of manipulating the price, as my colleague Arslan highlighted earlier.
Ripple Coin Analysis – XRP/USD Finding Support at the 50 Daily SMA
The 50 SMA is holding as support today, which is a positive signal for buyers
With Bitcoin already declining, buyers who had bought Bitcoin from lower down did some profit-taking, and the decline accelerated. XRP/USD fell below $1, losing around 50% of its value during that flash crash, and the price pierced the 50 SMA as well on the daily chart. Although, the decline stalled toward the evening and Ripple coin eventually closed the day at $1.12, which was a good sign, since it pulled back up above the support zone at around $1.05.
But, the decline resumed again earlier today. Sellers pushed the price down to $1.02, but the 50 daily SMA held as support, and now Ripple is trying to put up a fight, as buyers push back up. If the negative sentiment turns around in cryptos, Ripple will resume its bullish trend again, so we are holding onto our buy Ripple signal.
XRP/USD
It seems like this is happening now, since the low today was higher than yesterday's low, and the 50 SMA held as support today. So, let's follow the price action and see where the price closes today. Those who are out of Ripple coin might find this a good opportunity to go long on XRP/USD, since the stochastic indicator is becoming oversold as well.